Venturing on lengthy 4x4 travels? You'll need two essentials: confidence and comfort. The common denominator? Reliable power solutions. Let's delve into the top power choices for your 4x4 that give you the confidence to venture anywhere the road takes you without compromising home comforts.
Lithium Batteries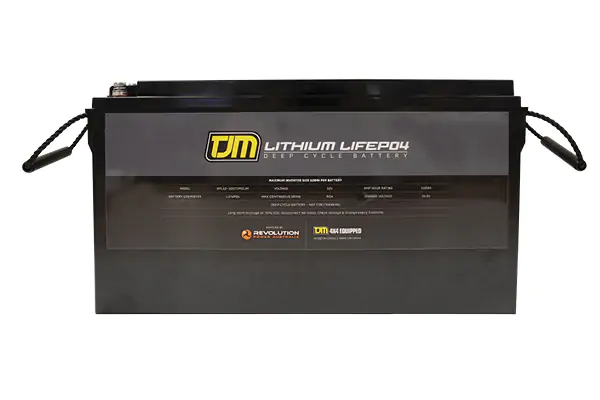 Stepping off-grid or traversing nomadically? Lithium batteries become indispensable. They're lighter, more trustworthy, and charge quicker than conventional AGM batteries. While AGMs discharge up to 50%, lithium batteries can handle 90-95%.
In essence, they sustain power longer per charge. Think of your camping essentials draining an AGM battery halfway through your trip - a downer. Plus, lithium batteries support high-power devices for a plush camping experience.
Our pick? The TJM 12V 100AH Slimline Lithium Battery. Encased in a robust IP65 polycarbonate case, it recharges 5X faster and is substantially lighter at 11.5kg. And with a battery management system, it ensures safety and balance. It's compact, yet designed for a range of vehicles and high-power gadgets.
DC/DC Battery Chargers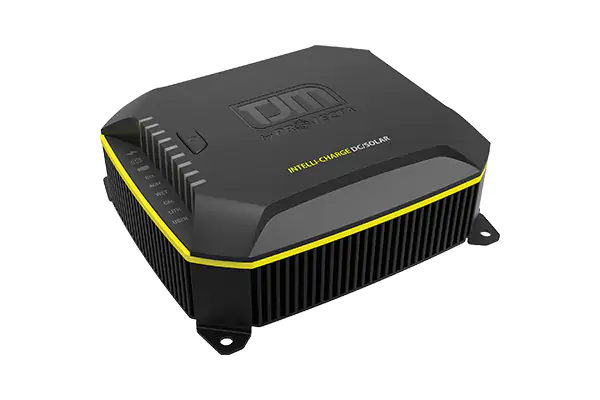 Starting your adventure with a charged battery is great, but maintaining that charge is crucial. Recharging lithium batteries is a breeze with a DC/DC Battery Charger. It connects to your vehicle's alternator, ensuring a continuous charge as you explore. It can sync with solar systems, too.
However, standard DC/DC chargers may not endure the Aussie Outback. Enter the TJM by Projecta DC/DC Charger. Crafted for extreme environments, it excels in efficiency even under 90°C. With IP68 & IP69K housing, it resists dust, water, and shocks. Advanced tech ensures efficient charging and battery protection. Plus, it's compatible with various alternators and allows solar and alternator charging simultaneously. It's the pinnacle of reliability.
Power Inverters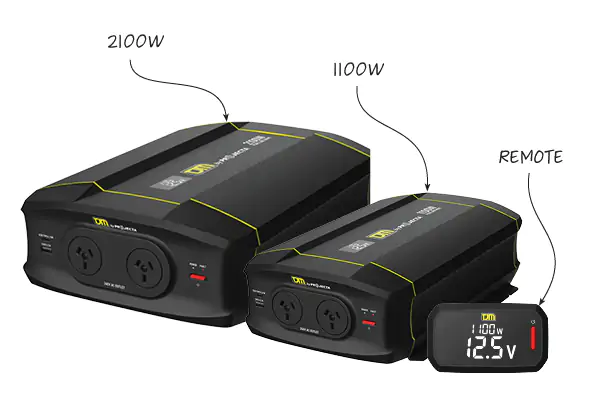 For the ultimate camping comfort, a power inverter is a must. It turns DC battery power into a reliable AC source, ready to power your household appliances. Thanks to our TJM Inverters, making breakfast in the outback has never been easier.
With pure sine wave tech, our 1100W/12V & 2100W/12V inverters deliver consistent power for all electrical devices. They offer high start-up power and come with dual AU, USB-B, and USB-C outlets. Their LCD displays load power, faults, and input voltage, adding to their convenience. Experience a trip with a TJM Inverter, and you'll realise what you've been missing.
Gear up with the ultimate power solutions today
From slimline, powerful and reliable lithium batteries to larger deep cycle versions, unmatched DC/DC battery chargers, near limitless power inverters, brackets for housing everything, and even jump starters as a last resort, visit your local TJM to get all your power needs sorted pronto.