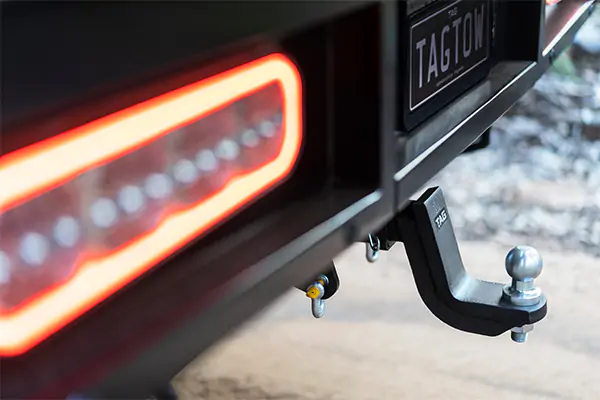 For over 40 years, TAG has been providing adventurous off-roaders, camping enthusiasts, seasonal tourers and weekend warriors alike with the towing setup needed to handle the harshest, most arid and challenging environments found anywhere in the world.
With a market-leading range born and proven right here in Australia, whether it's their Extreme Recovery Towbars, packed with unbelievable pulling power, Heavy-Duty Towbars, one of the most versatile towing solutions on the market, or even their highly innovative range of towing accessories – if you're after a towing setup that's as tough as your 4x4 equipped workhorse, trust TAG.
Discover the TAG Towbar Range
Extreme Recovery Towbars (TAG XR)

No matter the journey, no matter the situation, the TAG XR Series can handle it. Built for serious off-road adventures when getting stuck is all but guaranteed, the XR Series stands at the ready relishing an opportunity to showcase the incredible pulling power of its reinforced crossbar in even the most extreme environments.
Throw in a flush chassis-mounted profile for greater off-road clearance and improved departure angles, an unbelievable load rating, integrated dual WLL 4500kg load-rated recovery points and an extreme duty drop hitch, and you've got all your towbar bases well and truly covered.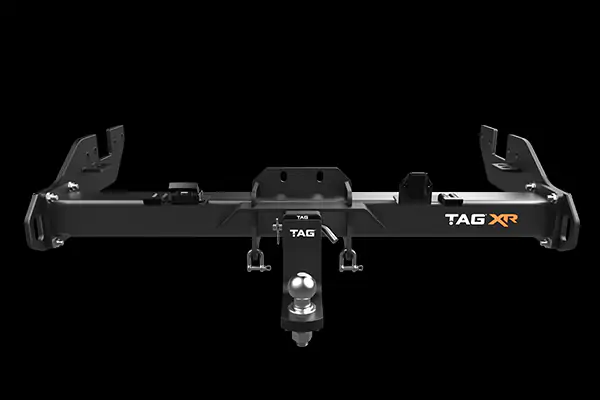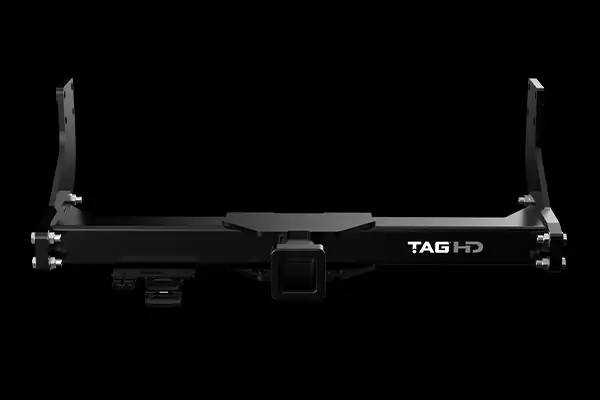 Heavy Duty Towbars (TAG HD)

When you want a seriously tough towbar that goes beyond the simple hitch and haul approach, then look no further than the TAG HD Series. Despite offering an impressive towing capacity of up to 3500kg, incredibly easy fitment thanks to its novel 3-piece configuration and an eye-catching, highly durable powdercoat finish, where the TAG HD Series really shines, is in its versatility.
Thanks to a simple pin and clip set up allowing you to remove the 50mm square hitch receiver, you can go from hauling a 2-3T caravan across the country to equipping a bike carrier and loading up the family bikes to check out some local trails in seconds – all with the one towbar.

Designed, manufactured and tested in Australia.

Heavy-duty towbars built for 4x4 vehicles.

Stress-tested to exceed the toughest ADR towing requirements.

Lifetime warranty to last the life of your 4x4.

Vehicle specific wiring harness & fitting solutions.
Get Equipped for your Towing Adventure
No matter your haul or where your journey takes you, go beyond the towbar and make towing in the Outback a piece of cake with the ultimate range of towing accessories. From covers to tow balls, hitch pins, towing mirrors, brake controllers, coupling locks and more, we'll make sure that you're fully equipped and ready for whatever your next towing adventure has in store.
If you're a caravaner, boater or camper towing with obstructed rear or side mirrors, it's only a matter of time before disaster strikes. A quick-fire of putting this hazardous reality to bed? Is with a set of Clearview Towing Mirrors fixed to your rig
Acting as a full replacement to your vehicle's standard side mirrors, Clearview Towing Mirrors offer an exceptional reach of approximately 100mm, much bigger than standard models, to effectively see the back of your towing setup and beyond. Add to this a durable and clever design that incorporates two different surfaces for the ultimate viewing angles, and all of your visibility needs when towing are sorted.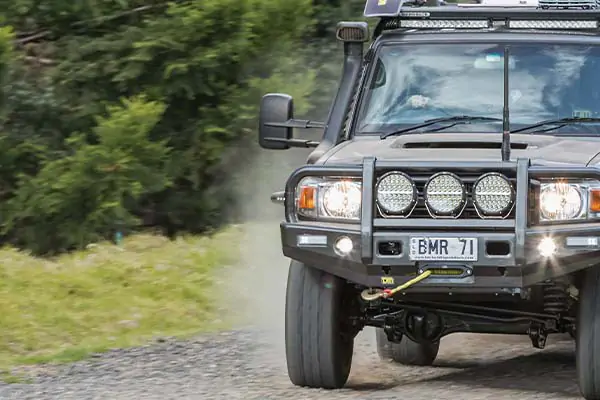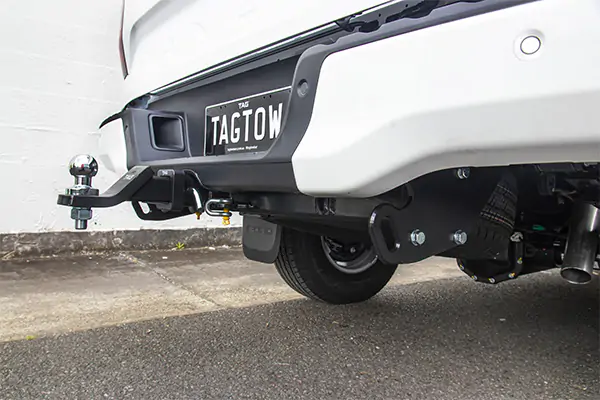 Having a premium quality towbar and towing setup is one thing, but without premium-grade accessories connecting everything together, getting to your destination and back again, without a hitch (pun intended), is near impossible. Fortunately, that's where we come in.
Whether it's our 50 mm TJM Tow Ball, chrome coated for corrosion and abrasion resistance, comprehensive range of ADR-rated wiring solutions for almost every vehicle imaginable and everything else in between, our comprehensive range of towing accessories have been designed, manufactured and proven right here in the harshest environment imaginable. So, no matter where your journey takes you, you can focus on the way ahead knowing every inch of your towing setup is up to the task.
If you're after a safer, more controlled towing experience, do yourself a favour and outfit your rig with an Electronic Brake Controller (EBC). Legally required where the gross trailer mass is more than 2000kg, the second you add this novel addition to your towing setup you're adding that extra level of braking control needed to keep yourself and others safe on or off-road.
And with a wide range of EBCs to choose from including the fully compatible CURT Spectrum-2 and TriFlex, both able to operate up to 8 trailer brakes at a time, as well as the highly innovative, app-based CURT Echo mobile brake controller – no matter your EBC needs, we've got you covered.
DESIGNING AND MANUFACTURING
SERIOUS 4WD EQUIPMENT SINCE 1973.