This, is what you call an upgrade.
Elevate your driving experience with TJM 4x4's range to suit the 2023 Volkswagen Amarok. Enhance your Amarok's style and performance with our iconic TJM Outback Bull Bar, the state-of-the-art TJM RB6 Rear Bar, TJM side steps, heavy-duty underbody protection, and unrivalled XGS suspension upgrades. With the 2023 Amarok's premium aesthetic and TJM 4x4's quality accessories combined, it results in the perfect blend of day-to-day practicality and off-road prowess so you can do it in style.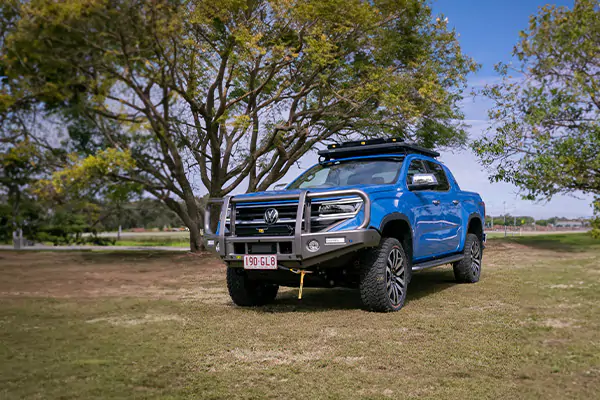 Gear up for your next adventure with TJM's Bull Bar Range. Vehicle protection keeps your vehicle and its occupants safe from hazards that are common in off-road conditions. Thankfully, TJM has a complete range of protection products to suit the Volkswagen Amarok 2023 that adds ultimate protection and bold style to your 4WD.
This includes our famed Outback Bullbar- 4x4 equipped with an integrated steel winch-mount, integrated rated recovery points and reinforced Hi Lift jack points. It's ready to work for you with dual aerial mounts and mounting points for installing driving lights or LED Light Bars. All New Full wrap Rolled cato straps and 63mm outer pipework provides added strength, damage deflection and headlight protection. Combining classic styling with premium features, TJM's Outback bull bar range offers uncompromised frontal protection for your 4x4.
When a vehicle first hits the market, the manufacturer ensures that the suspension system has been designed for the most common applications. Unfortunately, when this comes to 4WDs, the OEM suspension setup just isn't fit for purpose when it comes to off-roading performance.
But that's where XGS comes in. XGS allows for complete customisation of your suspension system to meet your specific 4wd requirements. Have a rig that's equipped to 'Handle Anything' from touring to intense 4WD adventures to towing a caravan across the country.
Available Suspension to suit include XGS Remote, and XGS Roamer.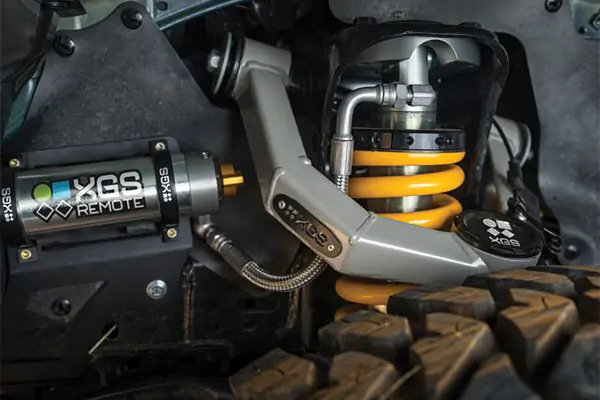 TJM rear step protection tow bars offer excellent rear protection for your Volkswagen Amarok, manufactured from high-grade steel and chassis-mounted for maximum strength. This smart design provides solid protection for rear panels and under-side against both off-road scrapes and use round town. The optional 63vmm steel tube rails provide further protection for serious off-road adventures. Plus, there's a rear step for easy access to your roof racks, canopy windows or ladder racks as well – you can thank us later! Not to mention towing ability, which is backed by a certified heavy-duty towing hitch. For safer recoveries, add an optional TJM recovery hitch.
TJM's modular range of side protection steps offer easy access and lower side protection for your Volkswagen Amarok. TJM Side Steps are chassis mounted for optimum strength and protection for side sill sections and doors when traversing challenging terrain.
TJM's Underbody Protection
To keep the adventure going and give yourself instant peace of mind when traversing a rock-ridden stretch, TJM's Underbody Guards are a no-brainer. TJM under-body guards will take the brunt of lower off-road collisions, ensuring vital components are shielded from direct impact. A black finish and corrosion resistance offer additional protection
Get the complete kit for your 4x4 with a set of TJM Driving Lights. The TJM Ultima and TJM Seeker Series range of LED lights, TJM has driving lights to suit every journey and every explorer. The TJM Ultima LED driving lights come in 180mm and 215mm variants, which both feature advanced 5W XP-G2 Cree LEDs, an Active Thermal Management System (ATMS) to ensure consistent performance and an easy-to-see 5700°K colour temperature. Meanwhile, with its Osram LED technology, die cast aluminium housing and a strong lumen output for all kinds of off-road conditions, the new TJM Seeker Series available in large 230 mm and 180mm varients has plenty to offer discerning consumers who are in search of a quality set of driving lights.
Vehicle mounted air compressors
The TJM Pro Series compressors have been designed with a high emphasis on integrated functionality, higher flow rates and increased durability, making them perfect for harsh vehicle-mounted applications.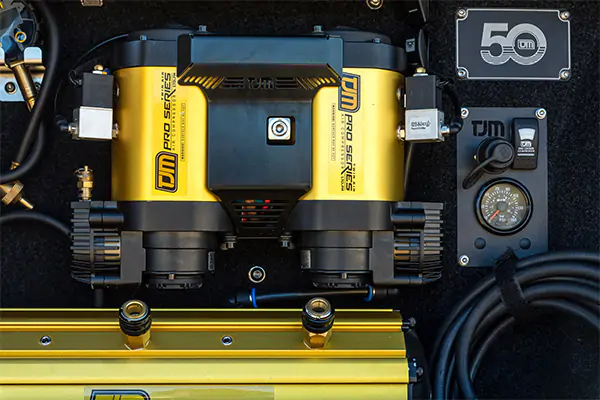 EQUIP YOUR 4X4 WITH A WINCH
A TJM Torq Winch is an essential risk-management tool when venturing to remote locations and upping the stakes of your 4WD adventure. TJM's range of new generation Torq Winches now have even more power for increased line speed and faster recovery and, because they're available in a wide range of 9,500lb and 12,000lb options, there's a TJM Torq winch to fit most four-wheel drives.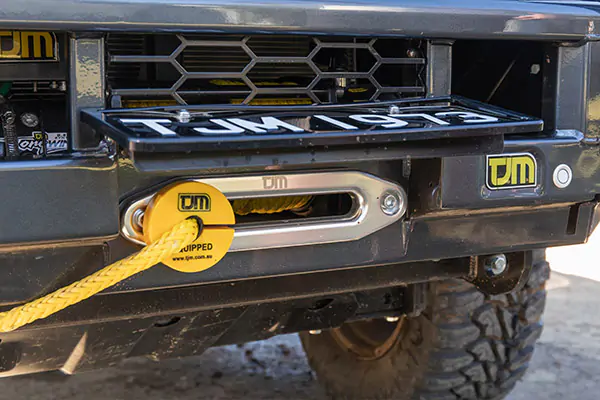 WHY CHOOSE TJM OVER THE COMPETITION?
Professional In-Store Fitment
Ready to get your VW® AMAROK™ 4x4 equipped? Head in to your local TJM today to talk to and expert and get a vehicle fit-out that suits you and your needs. Every TJM store is equipped with a showroom and fully functional workshop, meaning our stores are equipped to complete 4x4 fit outs, dual battery systems, communications installations, pre-trip inspections and more. Plus, when you get 4x4 equipped at TJM, you can do so knowing that you're backed by a nationwide network of stores to support you.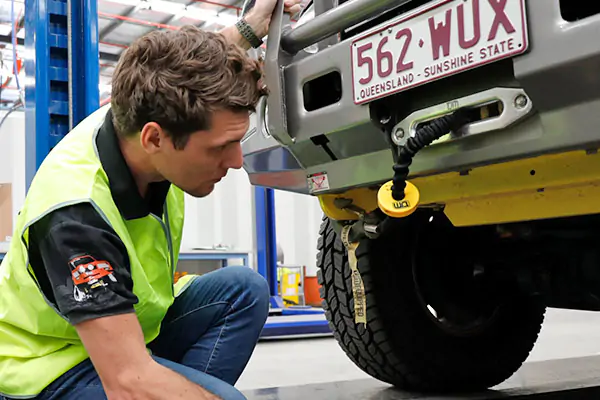 DESIGNING AND MANUFACTURING
SERIOUS 4WD EQUIPMENT SINCE 1973.